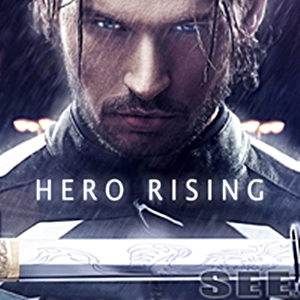 SEE Trailer Tracks: Hero Rising
Hero Rising is See Trailer Tracks' latest epic trailer music album, featuring twelve cues split up in four categories: Warrior Rock, Action Adventure, Fantasy Adventure, Sci-Fi Thriller.  The album contains "Action,  adventure, heroics, super heroes, Epic to Dramatic Music for Motion Picture Advertising and Promos" according to the FirstCom Music blog.
Hero Rising was composed by Kavin Hoo, whom you can find on Facebook.

Hero Rising is currently not available to the public for purchase. For licensing information, visit the FirstCom Music website.