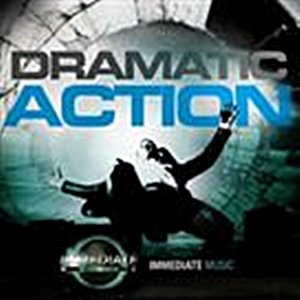 Immediate Music: Dramatic Action
Immediate Music has released Dramatic Action, a compilation of  "epic and adventurous themes"  from their catalog. Actually, the tracks are all coming from the very sucessful Themes for Orchestra and Choir Vol. 03, which was released in 2008.
Dramatic Action is currently not available to the public for purchase. For licensing information, contact UNIPPM.