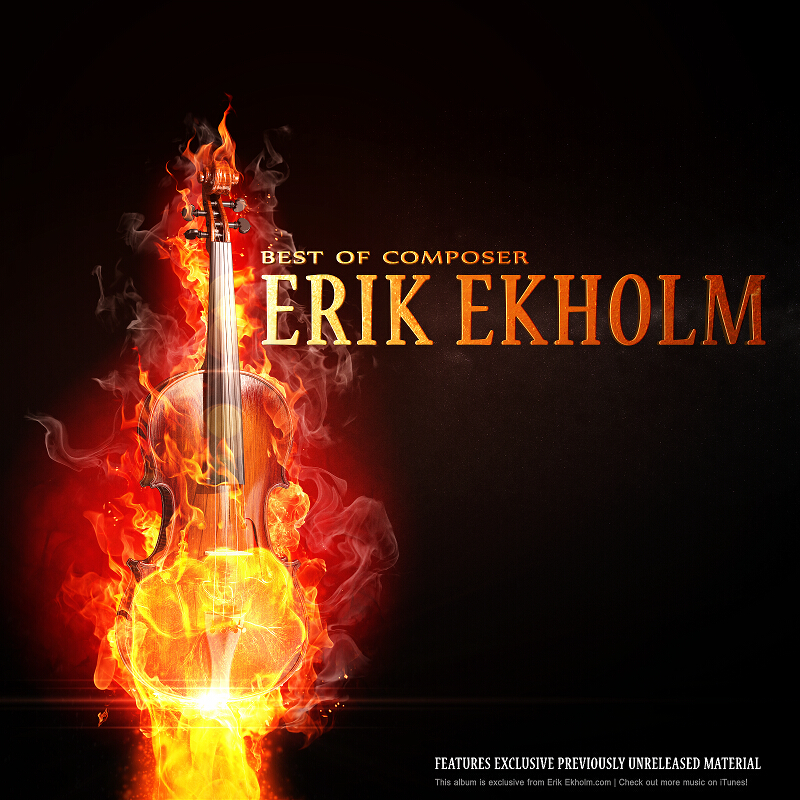 Best of Composer Erik Ekholm
Erick Ekholm, founder of Brickwall Audio, has released a compilation of his best cues: The Best of composer Erik Ekholm.
The album also contains previously unreleased material. The cues were composed over the past three years.
"This album contains 12 tracks of music (+ bonus mix) recorded over a period of 3 years, featuring world class musicians and vocalists from all over the world! Best Of Composer Erik Ekholm is a free album, exclusively available from Erik Ekholm.com! Essentially this album is a gift to both new and old fans of epic music and the goal is to spread the epic sounds of many years recording live orchestra performances, amazingly talented vocalists from the 4 corners of the world and the occasional stratocaster torturing the input stage of a trusty old VOX amplifier!"
All you have to do to get the album is to "pay" with a tweet or a post on Facebook.
You'll find the rest of Erik's discography on iTunes, Amazon and Bandcamp.