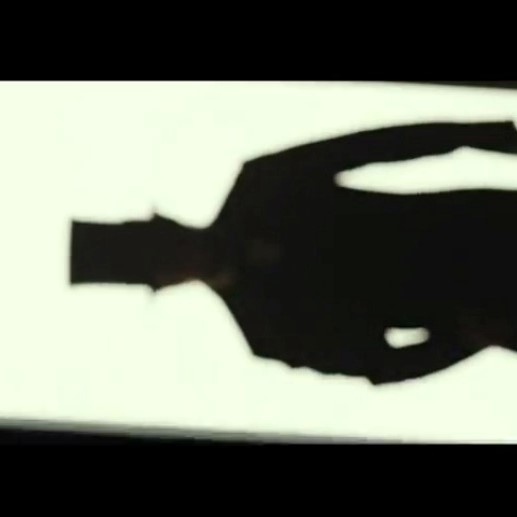 Trailer Talk: Vampires & Liam Neeson
I've decided to start a weekly series where I highlight some of the new trailers or tv spots that have come out. Since this is a trailer music site, I'll also mention what tracks are used when I can. I want to keep up to date on what's new, so this will be a good way for me to do that. We have album reviews so I guess these will be trailer reviews.
As this is the first one, I'll mention some trailers that came out before last week.
---
The Bourne Legacy:
They're making another Bourne movie. While it's hard to convey exasperation with text, imagine that statement with a heavy dose of it. That's the attitude I went in with, when I watched this trailer. Perhaps inevitably, I was really underwhelmed by the end of it. Before I get too critical, I will say, the 'line' effects at the start were kind of unique, and I think the music worked well. The first track is "Moving Shadows II" by Two Steps From Hell (Nick Phoenix/Thomas Bergersen) from their Ashes release. You can listen to it on Extreme Music's website. The second track, coming in at 1:12 is "Still Water" by Ninja Tracks (Michael Nielsen/Kaveh Cohen) from Full Tilt: Rising.
Other than that though the trailer doesn't work for me. Having seen the other three Bourne movies, I wanted to be shown something new and compelling. Unfortunately I just see more of the same. The tagline "There was never just one" implies that Jeremy Renner's character is the same as Matt Damon's character, though apparently "without the inconsistency". They even show Renner with a sniper rifle.

I liked the Bourne movies, but if I wanted to see another Bourne movie, I'd just put in the DVD. I hope it's great though, and blows away all expectations.
Abraham Lincoln Vampire Hunter:
This teaser trailer came out last week, and I had a chance to see it in theaters on Saturday. It was a different experience seeing it in the theater. I wasn't too impressed with it when I saw it online, but I watched it in less than ideal conditions. I didn't know what to make of what seemed like random shots; it felt incoherent. In the theater though, the audience really enjoyed it. A good example is how the title of the movie appears at the very end. First, "Abraham Lincoln" appears, and slowly "Vampire Hunter" comes into view. The delay caused quite a few laughs, and I suppose for someone who hasn't heard of the movie, it would come across that way.
I really like the music in this trailer, and how it's cut to the picture. The movement in the images also flows really nicely, and seems thoughtfully cut together. My favorite moment is at 0:24 with the horizontal shot of Lincoln coming into view; for some reason that moment, with the rising intensity of the music, works beautifully. At 0:56, Lincoln swinging the axe, mirrors the intensity and tempo of the music again. I don't know what that track is, but it matches the picture well. There's a lot to like here.
Wrath of the Titans:
Continuing the theme of sequels that should never have been made, the Wrath of the Titans trailer made it's debut near the end of last year. Unlike the Bourne Legacy though, I was completely blown away by this trailer. There was no chance I would pay to watch a sequel to Rise of the Titans, but after this trailer I had second thoughts. I don't know if there's anything new or unique happening, but what is done is done very well.
The match cut at 1:21 from the giant (or Titan?) to the man swinging the hammer is great. That's followed by a shot of someone flying up in the air. The camera follows the movement, making the transition to the following revolving shot feel natural. I could go on, but you get the idea. This trailer is smartly cut to be full of energy. Marilyn Manson's "Sweet Dreams" complements it well, and the result is very satisfying. If they can't fill the seats for this one, it's not for lack of trying.
Battleship:
I just saw Chronicle this weekend (great movie by the way; check it out while you can), and this trailer played before it. I know it's been out since December of last year but I wanted to mention it for two reasons.
1: I just can't get enough Liam Neeson. No, actually it's because I thought this was a much better trailer than the first one from last August. That one was more traditional in it's approach. Trailer 1 starts on a lighter note, and introduces the characters: the movie is about this naval officer who wants to marry the daughter of his superior officer. Wait- what? Maybe I missed something; let's take a look at the description in Apple Trailers:
"Peter Berg produces and directs Battleship, an epic-scaled action-adventure that unfolds across the seas, in the skies and over land as our planet fights for survival against a superior force."
Well, okay, that sounds good, but it seems to be describing a different movie. Now, to be fair, the epic action thing becomes clear at about 1:30 in the original trailer, but if the movie is about ships well… battling, you're probably not going to sell it with the love story. I guess somebody figured that out because Trailer 2 takes that idea to the extreme. It starts with an ominous message and creepy music. Then there's a minimal amount amount of pretty meaningless dialog to a lot of crazy shots of destruction and mayhem with ships, which is exactly what a Battleship trailer should be.
2: What really makes this trailer cool though, is the use of sound design and music. There's no cliché orchestra and choir track here. The sound world is modern, and gritty, with a dubstep and electronic track seamlessly worked into the trailer. One of those tracks is "Odyssey" (also on iTunes) by the UK artists Chasing Shadows. The other is "Wanna Get Hype" by District 78, and you can buy it on iTunes off their Radios At Reception album.  If you listen to both these tracks on their own, the sound work on the trailer becomes even more impressive.
---
What do you think? Are there any cool new trailers that I missed? Feel free to chime in.