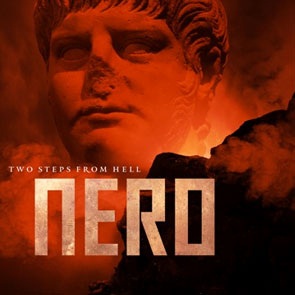 Two Steps From Hell: Nero Review
"Two years in the making, a lifetime of inspiration",  the company says.
Nero was released by Two Steps From Hell in October 2011.
After a magistral introduction with "United we stand, divided we fall", majestic tracks follow. Some of them are truly epic, such as  "Archangel", "Strength of a Thousand Men", "Starfall"… Just to name a few. Others are very uplifting, and convey the power of happiness and love – two things that, in my opinion, at least, can make life, somehow, much more epic. Good examples of tracks are "Everlasting" and "Magic of Love".
Then, you'll find very various tracks, such as: "Casablanca", with Arabic influence; "The Devil Plays a Smoking Trumpet", quite a funny one, featuring an excellent trumpet part; "My Freedom", mixing choir, pop, trance and guitars (no, I'm not kidding), and featuring Merethe Soltvedt: clearly an original track, unique in its style. And no, even though it may frighten you to read that such various styles were reunited in one song, it doesn't sound awful. Quite the contrary, actually.
To finish, the beginning of "Birth of a Hero" reminds me of the excellent Conan the Barbarian soundtrack, composed by Basil Poledouris; while an implied reference is made to The Lord of the Rings, with the track "Caradhras" – I am sure that you all know that "Caradhras" is the name of very high mountain in Middle Earth! Apparently, the TFSH guys love J.R.R. Tolkien's work.
On the overall, Nero is a very good album, and remains in the line of the previous ones. It offers excellent tracks and very diverse styles of music. That being said, it doesn't beat Legend, which I consider as TSFH's best album so far.
---

Nero is currently not available to the public for purchase. For licensing information, contact Extreme Music.