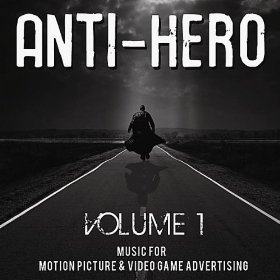 Anti-Hero Releases Volume 01 to the Public
Anti-Hero has decided to release a part of their catalogue to the public. What a good surprise! "Just in time for the holidays, our original first release, Volume 01, is available on iTunes! This is the first time any of our music has been made available for sale to the public!" Anti-Hero says on Facebook. For those who are allergic to iTunes, Volume 1 is also available on Amazon.

Volume 01 is available to the public for purchase through iTunes and Amazon. For licensing information, contact Anti-Hero.