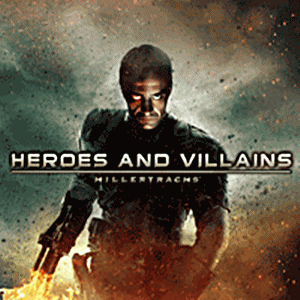 Killer Tracks: Heroes and Villains
Killer Tracks just announced the release of their latest trailer music album via their website.
"This month we're bringing out the big guns with Heroes and Villains, arguably our most epic release EVER". Heroes and Villains is undoubtedly a concentrate of epic music, combining the skills of David Travis Edwards, Ryan Amon, Lucas Vidal, Christian Telford and Danny McCarthy.
"Good and evil collide on this latest blockbuster release from Killer Tracks. Heroes and Villains features 13 colossal cues recorded live by an 80 piece orchestra, then combined with various levels of synth-hybrid elements. Four distinct sections of Heroes, Good vs. Evil, Villains, and Aliens & Sci-Fi, offer a timeless mixture of sweeping, epic and hard hitting cinematic cues perfect for your next box-office smash."
Heroes and Villains is currently not available to the public for purchase. For licensing information, visit the Killer Tracks website.