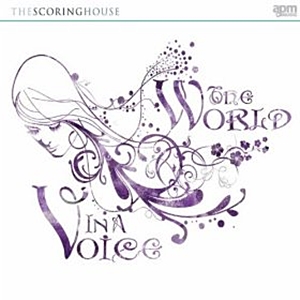 Since there are bunch of news piled up, I decided to post them together as a bunch. So go ahead. (in order of importance maybe?)
• Album The World in a Voice by The Scoring House, which is a " journey through the eyes of the world, featuring the unique voice of Miriam Stockley. " (never heard of her, did you?)
• A new album by Killer Tracks (just realized what a frightening name for a music company, who would listen to a track which kills the listener, right?), The Movie Soundtrack 2.
• Now I would present an aspiring composer to you, Kokenovem. There are many new composers trying to break in the trailer music industry. We at TMN profess, everyone deserves a chance, because everyone must start from somewhere. Therefore here it is the demo of his upcoming album, Fons Vitae. Give him some constructive feedback :).

The World in a Voice and The Movie Soundtrack 2 are currently not available to the public for purchase. For licensing information, contact The Scoring House or Killer Tracks respectively.