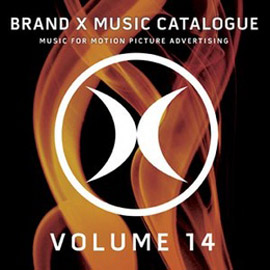 Volume 14 is Brand X Music's latest release and it is now available for listening on the Magic Box website.
Composed by Tom Gire, John Sponsler and Josh Lynch, Volume 14 is "an exciting assortment of hard hitting, modern action, cutting edge suspense, and larger than life epics that are sure to satisfy!" according to Brand X Music.

Feel free to explore the album!

Volume 14 is currently not available to the public for purchase. For licensing information, contact Brand X Music.