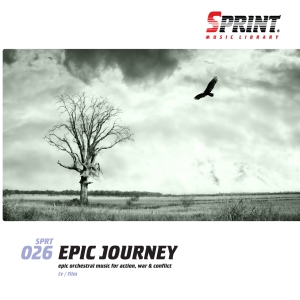 Sprint Music: Epic Journey, and Epic Themes and Promos
Sprint Music has published two new epic albums! Respectively named Epic Journey and Epic Themes and Promos, they will take you into an agreeable musical journey.
Composed by Vlado Hudec, Epic Journey is a particularly nice album.
As for Epic Themes and Promos, it has been composed by Matt Norman. You can listen to these albums in streaming on the Sprint Music site . Enjoy!

These albums are currently not available to the public for purchase. For licensing information, contact Sprint Music.