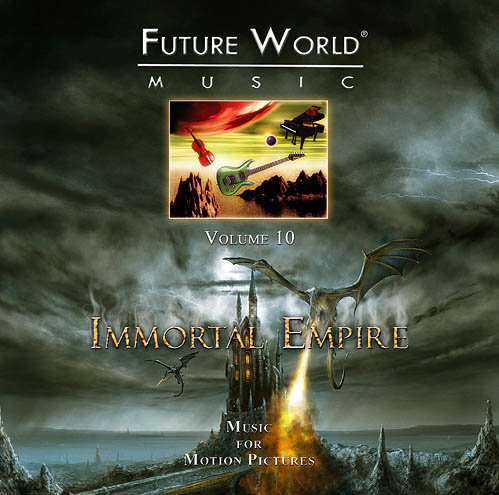 Future World Music: Immortal Empire
Armen Hambar posted a lovely track on the Future World Music Facebook page. It's called "Dream Chasers" from his 10th album Immortal Empire. If you haven't listened to it yet, be sure to check it out here.
It was featured in the 2nd theatrical trailer for How to Train Your Dragon:
You'll hear "Dream Chasers" at 1:05. The other tracks are listed in the trailers section.
Don't forget to keep a look out for Future World Music's new website, which Armen said was coming soon. Also, if you missed it, a while back Armen posted the two tracks "Gothic Messiah" and "Destroy and Conquer" to his Facebook page. If you like heavy rock and choir pieces, they're really worth your time.  Both have that great 'future world sound'.
Finally, as a small teaser, there may be some cool Future World news coming your way in about a month. Can't say more than that though. 😉

Immortal Empire is currently not available to the public for purchase. For licensing information, visit the Future World Music website.