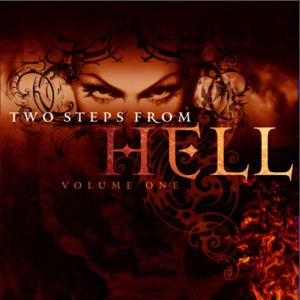 Two Steps From Hell reaches 5,000 Facebook fans!
(we reach 178)
Trailer music companies and composers over the past year have really found a home on Facebook.  Early on there just used to be a few, and they were mostly fan run.  Now, most of them have some connection to the companies and composers they represent, and more and more people are becoming fans.  The Facebook pages are the best way for companies and composers to keep in touch with their fans, and get news updates out quickly.
Two Steps From Hell's fan page reached 5,000 fans the other day (currently the number is at 5,030).  This is quite an extraordinary achievement considering most people don't even think twice about where the music in trailers comes from.  Today Thomas Bergersen thanked their fans for all of their support.
While I find it pretty amazing, it really should be no surprise.  Trailers are seen worldwide, and the fan base for trailer music reaches across the globe.  Of course, 5,000 fans might not seem like a lot when you compare it to the almost 95,000 fans of Hans Zimmer.  However, trailer music isn't at the same level of awareness as film music is…
…yet.
Honestly, I'm not sure that it ever will be, but 5,000 fans is definitely a step in the right direction.  Here are the numbers on a few other pages:
More and more companies are considering commercial releases, so who knows how much higher these numbers will be in a year?  It's been fun to see the growth of the fanbase over the years.  You are the reason there have been more public releases, and you are the reason we post news, conduct interviews, and write articles.  So congratulations are indeed in order.  I second Thomas: you rock!  Thank you all for supporting trailer music, and keep on watching those trailers!
Now how about maybe becoming a fan of our Facebook page? 😉