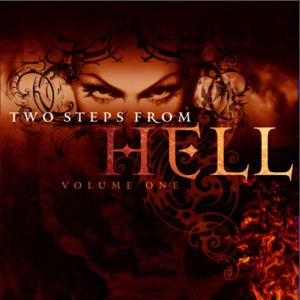 …and first commercial album!
2010 is just around the corner, and it's already shaping up to be a great year. Don't take my word for it though! Thomas Bergersen wrote on Two Steps From Hell's Facebook page:
"Thanks for your patience, my friends! Two Steps From Hell has just begun the recording process on Power of Darkness and if everything goes to plan it should be finished in about a month. After that we will bring you what you have been waiting so patiently for.. the first commercial album! Hang in there.. 2010 will be a special year. – Best, Thomas Bergersen"
The long anticipated album, (either Nemesis II, Genesis, or both) is almost here! I'm sure it will be well worth the wait. Some fans have lamented the digital releases, and lack of physical CD's. Well there's hope yet for you audiophiles and CD lovers out there! Thomas also wrote the following comment on his blog:
"… yes we're pushing hard to do physical CDs. …All the best, Thomas."
A track from Power of Darkness has already been used in epic fashion in the new trailer for Prince of Persia: The Sands of Time. The track is "Blade Blade" and Two Steps posted the trailer on their Facebook as well.  If all the music in Power of Darkness sounds this awesome, I can wait a few months for a commercial release. Record all you want Thomas.
Incidentally [CORRECTION] "Sparta" from  Full Tilt: Vol. 03, and "Fringe" from Full Tilt's Trailer Tools 3  is also used.  (see Groove Addicts' Facebook page).