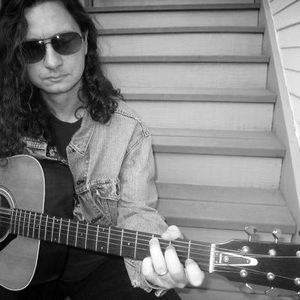 Interview with Chris Field
Chris Field is an X-Ray Dog composer who did several iconic songs, including "Gothic Storm", featured in the Lord of the Rings trailers.
Trailer Music News: How did you get in the trailer music industry?
Chris Field: I was a guitar player and was playing gigs around L.A. and had met Mitch Lijewski,also a guitar player. We were both getting into film music and technology was really starting to make it possible for us to create this kind of music. I started with the Roland X-p50. One day Mitch got a call from Tim Stithem who was a drummer and had been working as a film/t.v. editor to start a music company that specialized in film trailer music. At the time, this was in the mid 1990's there wasn't a lot of this kind of music around and Tim being an editor could see a need for this music. Mitch asked me if I would be into writing music for the first cd and so thats how I started.
TMN: What is the story behind the name "X-Ray Dog"?
CF: "X-Ray Dog" was picked by Mitch and Tim and I think it was a third choice for a name but it was the one that was available for a publishing company. I think one of the other names was "Parched Penguin"! Imagine the art work for that after 30 CD's!
TMN: As a manager for the production music company X-Ray Dog, do you plan to make a public release of some trailer music? (e.g. Immediate music did it with Trailerhead)
CF: X-Ray Dog is a film and advertising music library and we create music for that purpose. We are happy to have fans of the music and receive lots of positive emails about our music. Maybe someday We can do something like that but for now it is not available for purchase.
TMN: What is your best experience in composing trailer music?
CF: I have had lots of great experiences.  I try my best with all the music I write. Some music gets used over and over in a lot of trailers and others not so much. My first trailer was for the Full Monty and was a surf guitar piece that I did with my friend Mark Griskey, also an X-Ray Dog composer. Also "Gothic Power" got used in the Lord of the Rings trailers and that was really cool. Ben Stiller even used the theme in his movie Tropic Thunder during his character's film trailer in the movie. There's a piece called "The Vision" that I really like that was used for the Atonement trailer. It is the string music at the end of the trailer. Also working on the Pirates of the Caribbean trailers was a lot of fun.
TMN: How do you start composing a new trailer song?
CF: When we start a new project we already have a theme for the CD. It might be drama, action, horror etc. So if it is drama I will start to improvise on my keyboard and come up with several ideas over the course of a week or two and then play the ruff ideas for Mitch and Tim and get their feedback. It is great to have these guys listen because they always give great suggestions on how to keep it trailer friendly. Then I fill in the music with orchestration and mix it.
TMN: Are people interested in your album Sub-concious ?
CF: Yes. I have had luck with digital sales such as Itunes.
TMN:  Do you consider doing other public releases?
CF: Yes. I am working on another album right now.
TMN: Do you have any ideal? Who?
CF: Yes I really get inspired by all kinds of music. There's the classical composers and film composers and even the competition. It has been interesting seeing trailer music grow into what it is today. It started for a need for energetic inspiring music that could get your attention in a short amount of time so it iss almost like a song rather than a long film cue or symphony. It has brought modern elements to classical music adding power and groove and I think has influenced TV commercials, film scores and even pop albums. When we started there wasn't a lot of this music but now there are a lot of people doing it and it is taken on a life of it's own.
TMN:  Which advice would you give to someone hoping to compose for trailers someday?
CF: I think everyone's story is a little different and so it's hard for me to give advise but on a musical level its about honing your skills as a composer/producer and then trying to put something of your own into it, at least that is what I try to do.
TMN: Why does the trailer music genre appeal to you more, rather than other types of music? Does it?
CF: I love creating trailer music. It's natural for me to create dramatic music and there is a lot of variety in the music. I also like to do other projects as well. It keeps things fresh.
TMN: A tough question, what is your favorite part about your job?
CF: The initial inspiration and then someday sitting in a movie theatre or watching TV and seeing a trailer with the music in there.  That is always rewarding.
TMN: What are you working on now and what are your plans for the future?
CF: I am updating my studio a bit, getting some new stuff and learning some new software. I also am working on some songs as well as trailer cues.
TMN: Chris, thank you very much for the interview. We wish you good health and luck. And Happy Holidays!